HOW TO USE YOUR G PEN CONNECT
ADVANCED TECHNOLOGY
MAGNETIC TANK CAP
To conceal your concentrates
CERAMIC HEATING ELEMENT
With patented reverse airflow technology
POWERFUL 850MaH BATTERY
With three variable voltage settings
SPRING-LOADED CARB RELEASE
To effectively clear the chamber
GLASS ADAPTER
Connects to any water piece with a glass-to-glass connection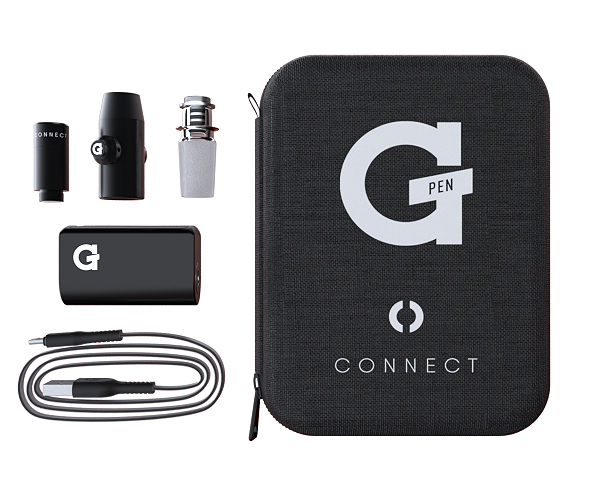 WHAT'S IN THE BOX
1 G Pen Connect Battery
1 G Pen Connect Tank
1 G Pen Connect Housing
1 G Pen Connect Male Glass Adapter (14 mm)
1 G Pen Connect Male Glass Adapter Connector
1 Micro USB to USB Charging Cable
3 Replacement O-Rings
Don't Have A Rig? Get A Bundle!
Fast Shipping
Our distributor has warehouses all over the US, so you'll get your order within 1-3 business days.
Factory Warranty & Free Returns
All of our products come with their factory warranties and we also offer free returns if you wish to return a new product.